STEM Activities (science, technology, engineering and maths)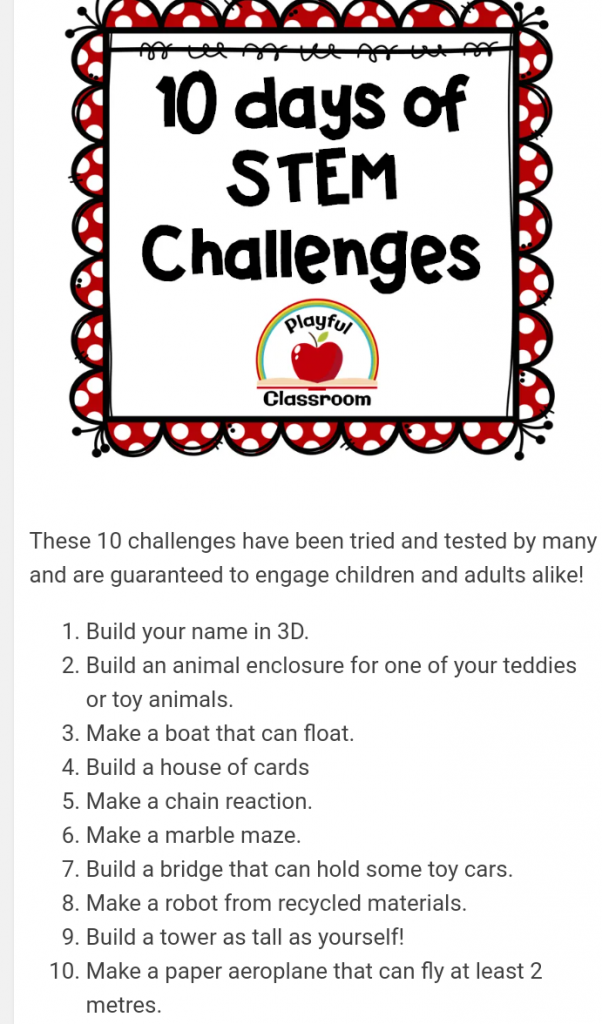 Art Competition
Gala Retail are doing an art competition each week with one-for-all vouchers to be won. This week's theme is "Favourite Sports Team" Find out more here
Art: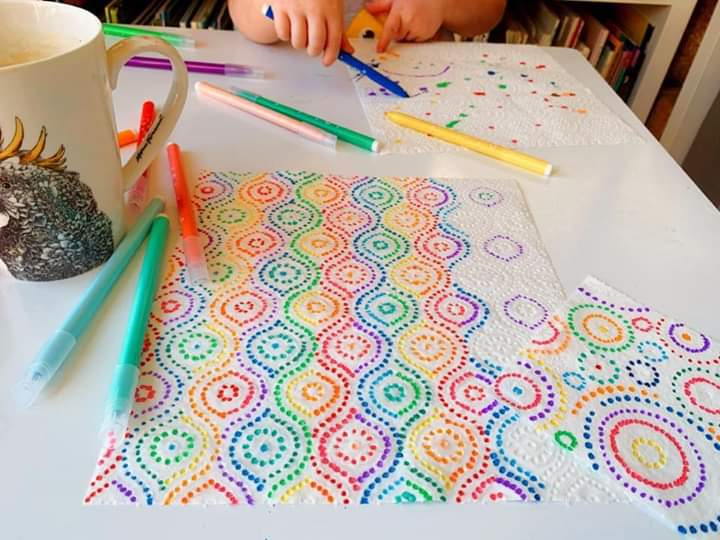 Poetry
Roscommon Arts Centre have launched a poetry competition.
Theme: "There will be time"- a short poem of 5/6 lines on the theme of time. Categories: Under 7/ 8-10/ 11-12. Submissions before 5pm on the 27/04/2020. Email: artcentre@roscommoncoco.ie. More details: here
Poemathon:
Primary school students in fifth and sixth class are invited to continue a poem centred around the theme of time with the first line written by Michael D Higgins.
All submissions need to be with us by 11.59pm on Monday 27 April 2020.
The President of Ireland began the poem with: "There will be time without measure."
Find out more on Poetry Ireland:
Art: Make your own saltdough at home!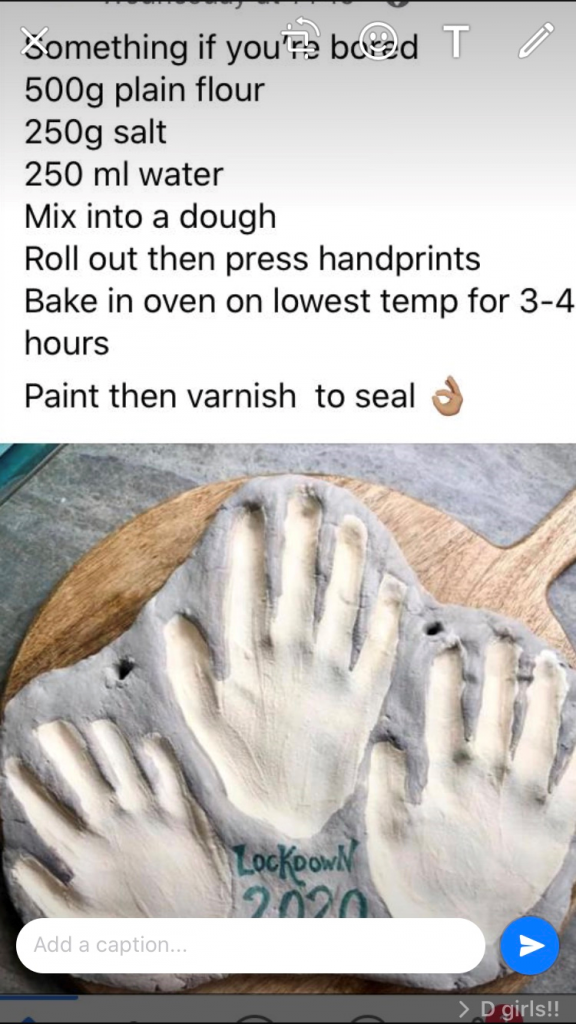 History
Covid 19 Time Capsule
Print out attached PDF so that your child can keep an account of their time at home during the Covid 19 outbreak.
Take a virtual tour of Kilmainham Jail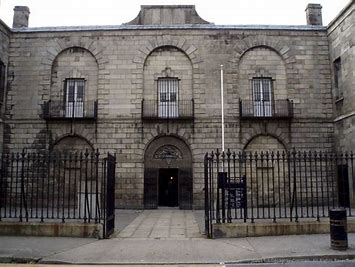 Back to nature- Some bird-watching!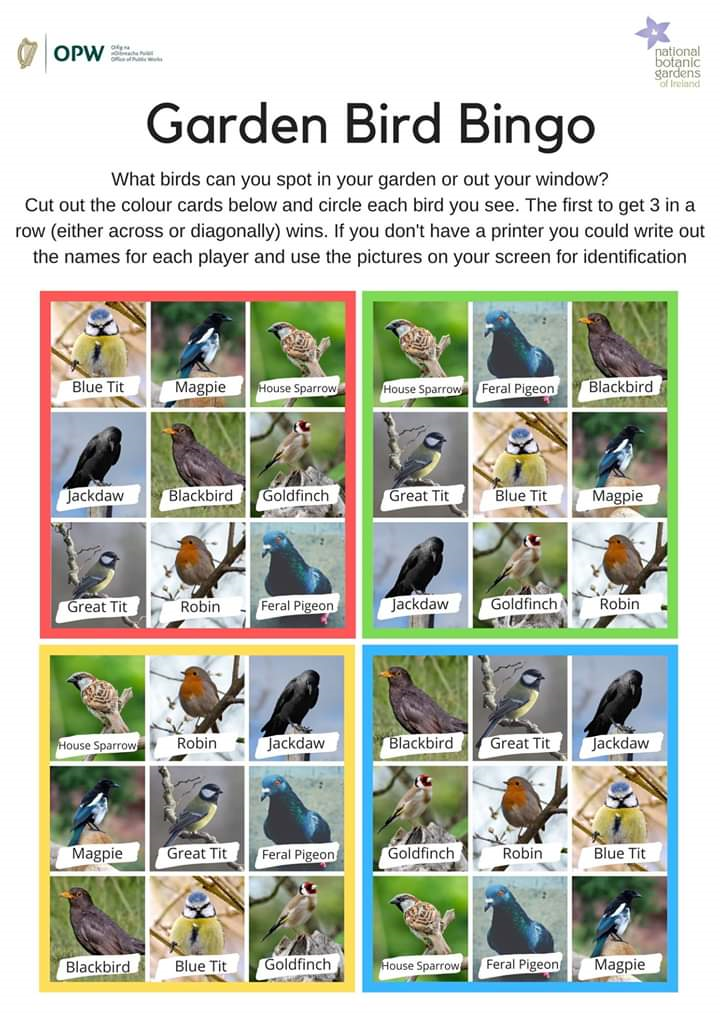 Colouring for the sport enthusiasts!
Hurling Skills/ PE with TJ Reid:
FREE P.E. class every Tuesday and Thursday at 12 noon with TJ Reid using Facebook live! Combining basic GAA skills with basic exercises to keep your kids fit & sharp while at home from school while improving their skills 👌🏼 This is suitable for kids of all ages.
Equipment needed:
Hurl, sliotar or tennis ball, and football / soccer ball
Baking: The Bunnery
Check out the Bunnery on Facebook to see very easy recipes for children. Pictures accompany the easy to follow instructions.
For any child feeling anxious about the current situation Bressie is doing online mindfulness classes for children or the entire family. He has uploaded his videos onto his Facebook page. His classes are about 15 minutes long and adults and children alike might enjoy them.
Monday 5pm : breathing mindfulness class
Wednesday: 5pm : body scan practise Friday 5pm : visualisation meditation
Scavenger Hunt

Science:
Morning AM-video: The Science of Soap
Phil Smyth, has some simple experiments everyone can recreate at home. https://www.facebook.com/watch/?v=214694896472757
Art: More Drawing
Morning AM- video: Don Conroy gave a drawing masterclass as he teaches us how to draw his signature owl
https://www.facebook.com/IrelandAMVMTV/videos/1551531694994128/
Drawing Competition
Design a PENNI teddy. To find out more:
Some skill practice for the budding hurling/camogie players!! Mind the windows!!!!